At Hotel Julie, we know firsthand the value of shopping local and supporting small businesses.
That's why we turned to Wills and Prior in Stratford, Ontario when we were looking for the final touches for our hotel decor.
All nine of our flats at Hotel Julie feature a wide selection of beautiful coloured candles, ruffle candlestick holders, bowls, flouncy plates, olive oil cruets, brass shower caddies and wire shelves – all sourced from Wills and Prior.
Introducing our favourite local shop: Wills and Prior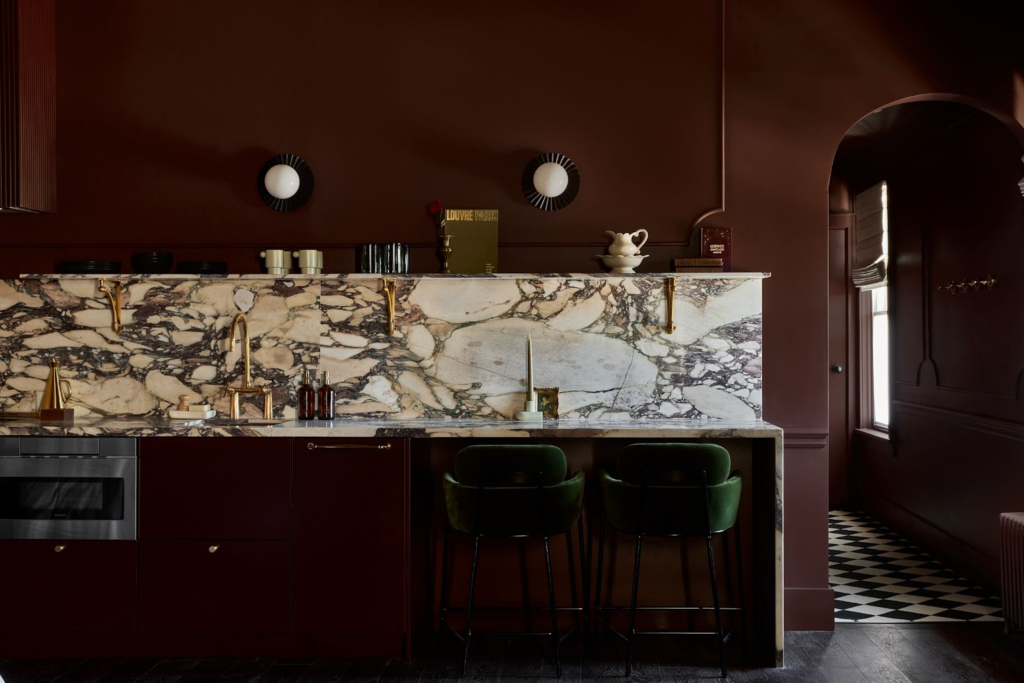 Hotel Julie Flat 5, Stratford Ontario. 
Shelf styling featuring pot scrubber set, green danish taper candle and stainless steel oil cruet from Wills and Prior. 
The design overall for Hotel Julie is heavily rooted in theatre, taking inspiration from the world renowned Stratford Theatre Festival.  We really leaned into dramatic over- the-top concepts and ideas to bring the narrative to life. When we were curating the finishing touches for Hotel Julie we were really drawn to some of the ruffled plates and candlestick holders we found at Wills and Prior as we felt they embodied the quintessential characteristics of a classic Shakespearean collar.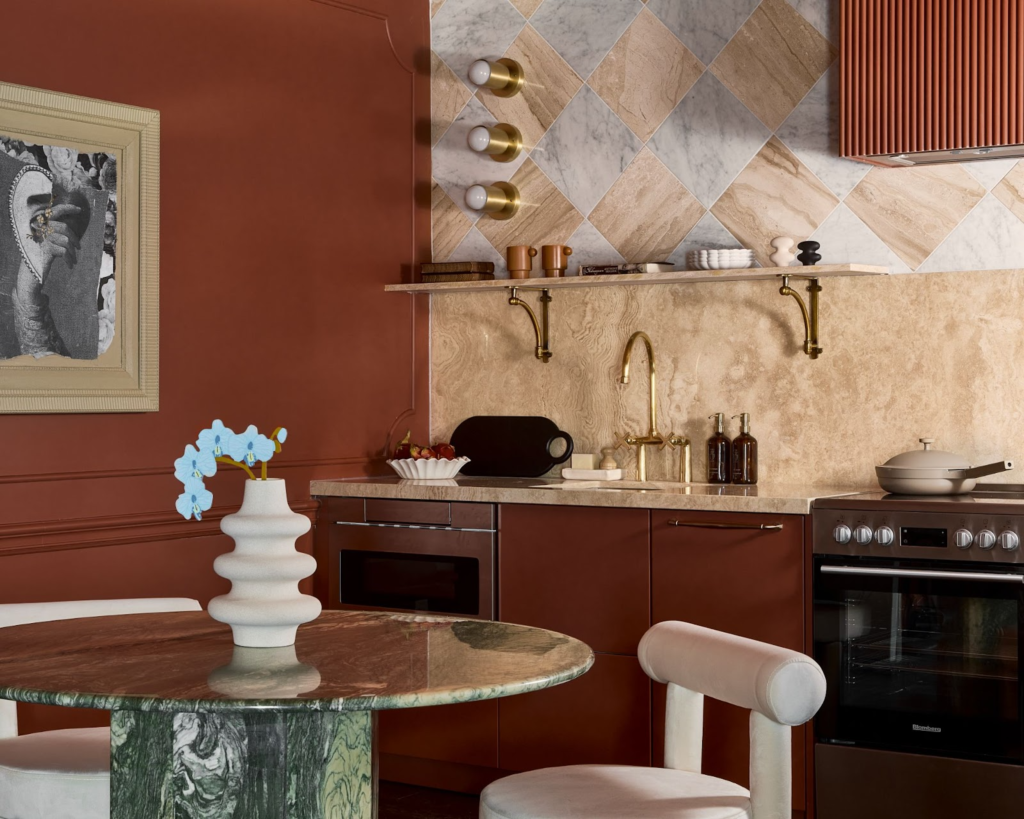 Hotel Julie Flat 6. 
Shelf styling featuring a stack of white stoneware dolly plates.  
Countertop styling featuring large frilly bowl, Wills and Prior
Alongside small decor items we also found a number of furniture pieces that fit the bill. This black metal side table in flat 6 is the perfect shape that feels sophisticated and timeless. It was the perfect companion to go with our designer Sarah Ellison Hugee chair. (Topped off with a dirty martini, of course).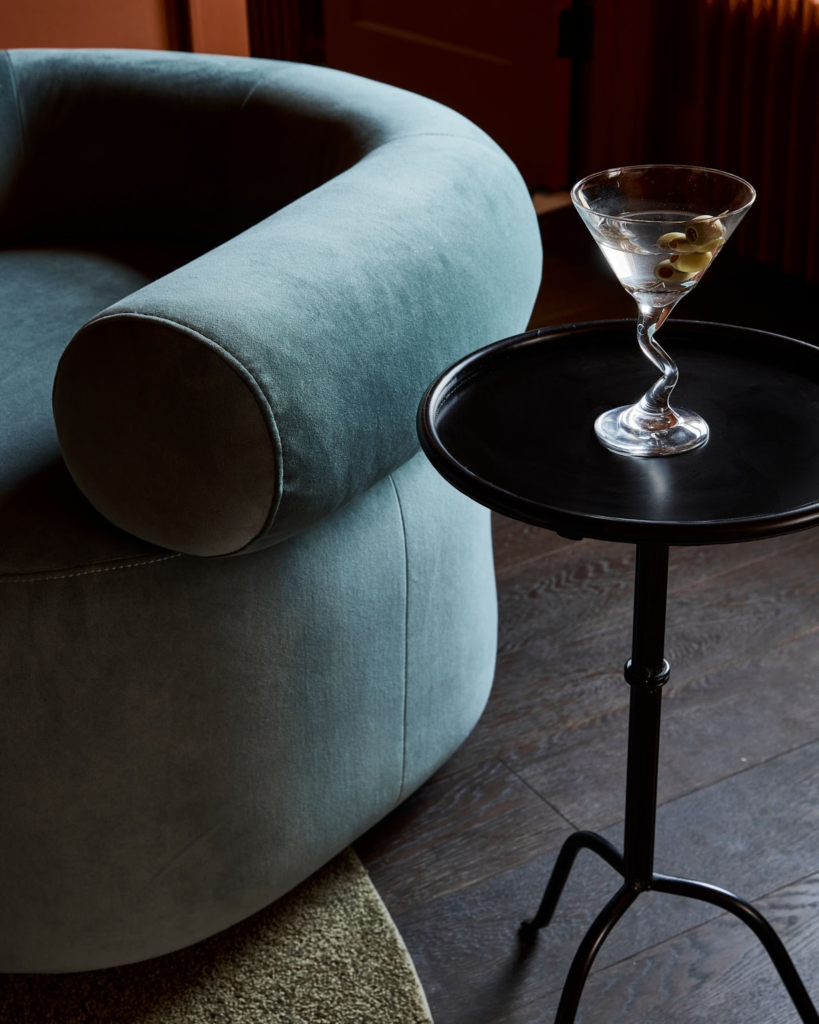 Hotel Julie Flat 6. 
Simple metal side table, Wills and Prior


When you step into Wills and Prior you'll be transported to a world of carefully curated decor pieces that are sure to inspire you. The lighting is soft, the music is just right, and the atmosphere is one of calm and tranquility. You'll find everything from handmade pottery to vintage-inspired lighting fixtures, all handpicked by the store's owner, Sarah, who has an unparalleled eye for design.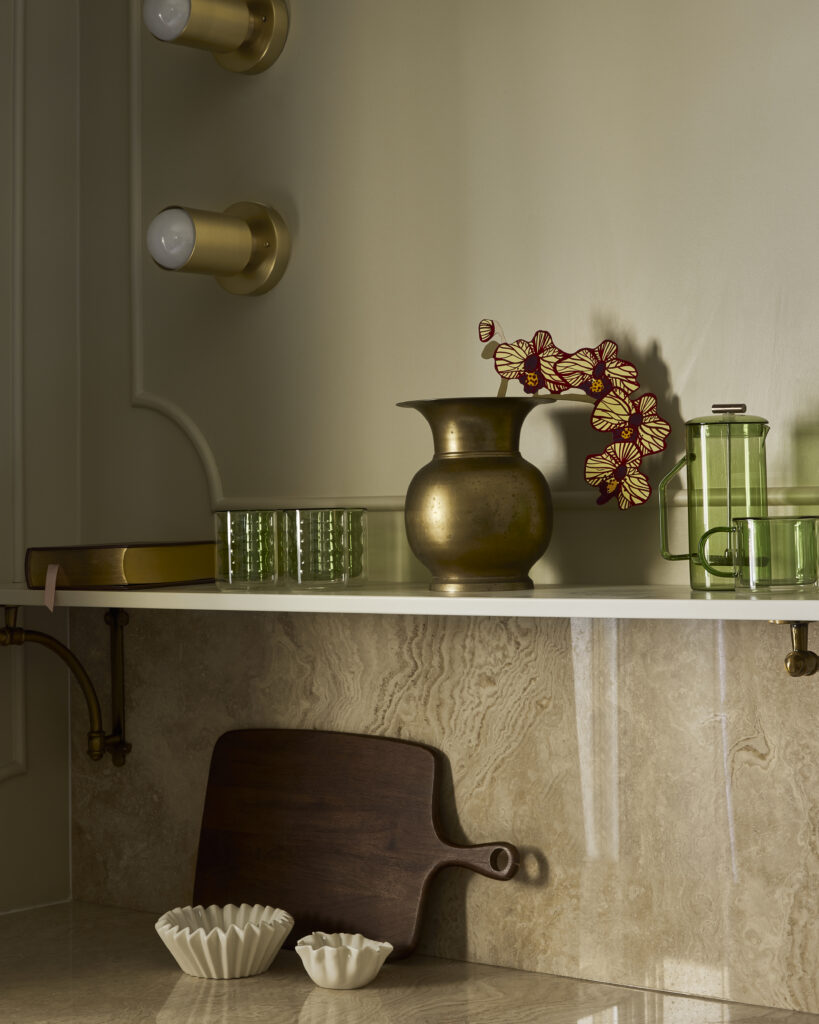 Hotel Julie Flat 4
Ruffled Bowls, Wills and Prior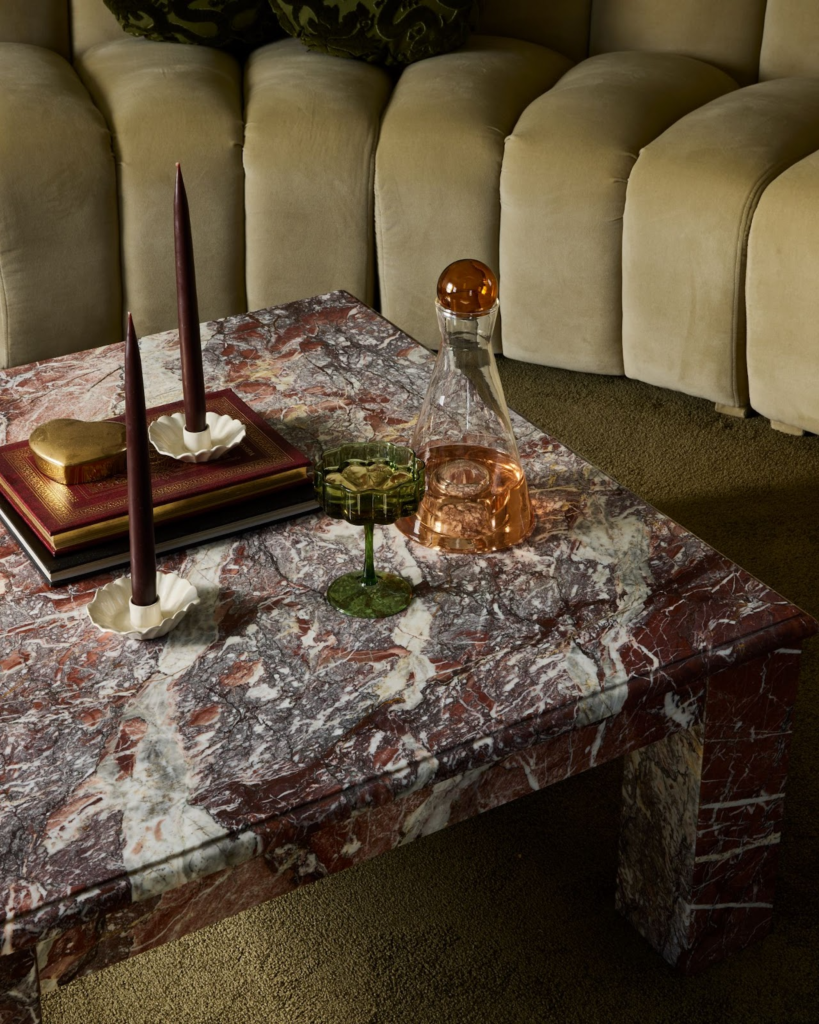 Hotel Julie Flat 4
Oxblood Danish Taper Candles, Wills and Prior


Another go-to item we used in many of our flats at the hotel are these danish tapered candles. Candles are a really great way to add a pop of colour to a space—in this case picking up on the rich red rosso levanto tones in this vintage marble coffee table we got from Alvar Home. Wills and Prior has a variety of gorgeous candles in a plethora of colourways from hues of blues, purples, golds, and in this case, Oxblood.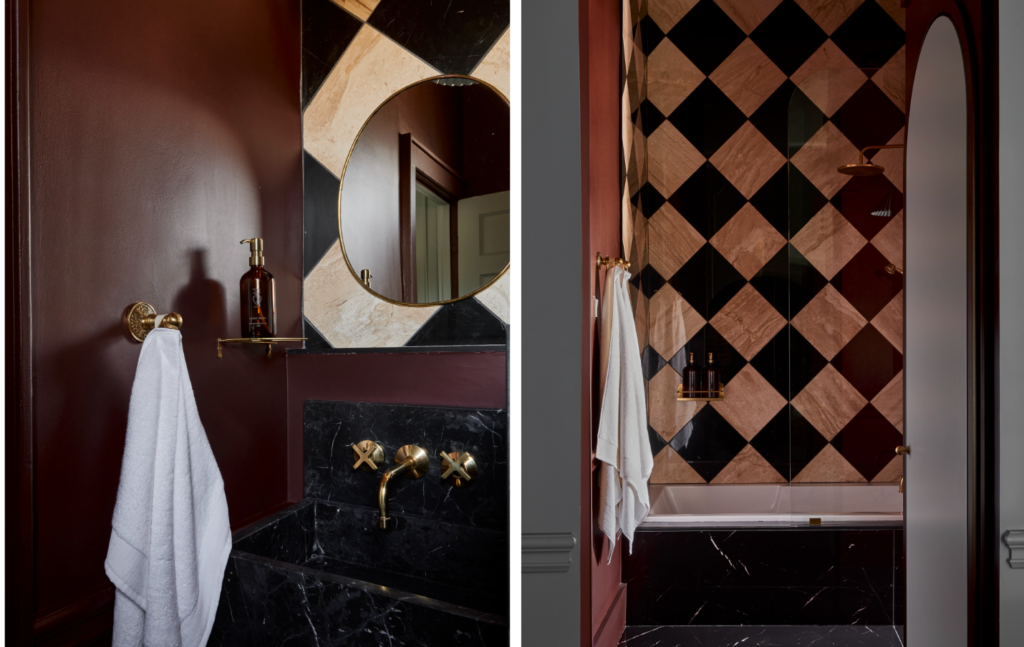 Hotel Julie Flat 7
Brass Shower Caddies and Wire Shelves, Wills and Prior
Throughout Hotel Julie you'll find high end brass finishes and hits of gold. And, all of our washrooms feature stunning brass shower caddies and wire shelves also sourced from Wills and Prior.
If you're looking for a dose of inspiration for your home decor, Wills and Prior in Stratford is the perfect place to start. From colourful rugs to unique wall art, this local shop has everything you need to transform your living space. And with their focus on sustainability and supporting the local community, you can feel good about your purchase knowing that you're making a positive impact on the world.