A modern twist on a Shakespearean classic, HOTEL JULIE is an elevated and stylish hotel designed for poetic moments and notable memories. With nine uniquely designed flats in a reimagined 18th century row house, HOTEL JULIE combines culture, class and comfort with exceptional interior design for an unparalleled stay.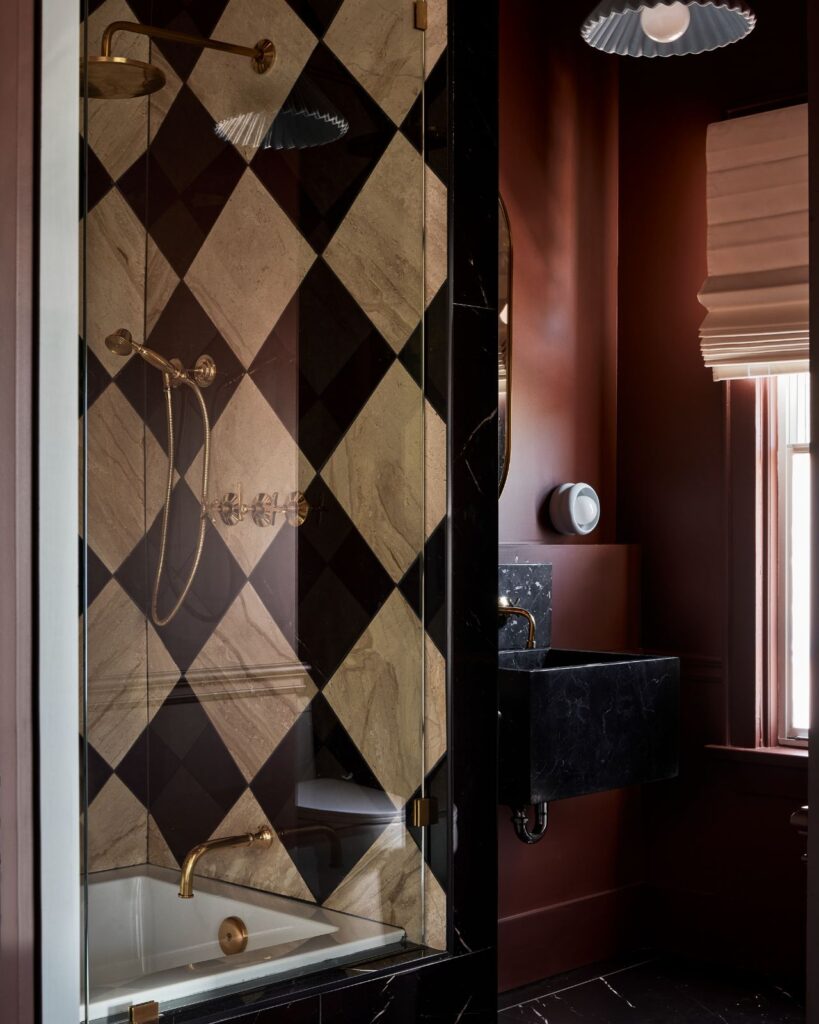 We value:
Bespoke experiences.
Heartfelt interactions. 
Rich local history.
Most importantly,
your comfort above all else.
Former paramedics turned
real estate developers
Purchasing and renovating an 1800's inn is not for the faint of heart, but Jake and Paula are a married team that are not afraid to take risks in the pursuit of happiness.
Since leaving their paramedic jobs three and a half years ago, this husband and wife duo has uncovered a deep seated passion for design and hospitality, often juggling between eight and ten projects at a time—all while building a dream life for their family.
Having begun their love story and hosting their wedding in Stratford, this beautiful town holds a special place in the hearts of these inn owners.
The stars aligned when the opportunity arose to purchase a historic inn and transform it into a luxury, sought-after boutique hotel in this vibrant town.
This project truly is a matter of the heart—tapping into their desire to create a legacy and become part of the rich history of Stratford, build a thriving hospitality brand and become an iconic sought after Canadian destination.
Hotel Julie is a full scope Stay Here project passionately led by Autumn Hachey and her extended team of collaborators.
Stay Here is a high end full service interior design studio specializing in bespoke vacation rentals.
Rooted in storytelling, each Stay Here project leads with a strategy first approach—developing the foundational story of a space that is then translated into every visual and experiential touchpoint from textiles to tangible souvenirs.
Premiering Monday August 7th at 8PM you can watch the design come to life on "Staying Inn, Hotel Julie"—a ten episode TV series airing on CTV Life following the transformation of this 19th century row house into a boutique hotel.